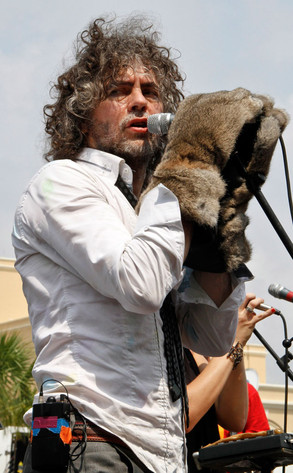 Monica Mcklinski/WireImage
As some holiday travelers were dutifully stripping off their socks and ditching their $5 water bottles at security, at least one passenger was—shall we say—a little less concerned with TSA regulations.
Specifically, Flaming Lips' lead singer Wayne Coyne brought a grenade on board a plane in his carry-on luggage and caused complete travel mayhem. Let us repeat: He packed a grenade in a carry-on.
Turns out the weapon wasn't live, according to the police report, but the threat concerned authorities enough to shut down a terminal at Oklahoma City's Will Rogers World Airport while they scrambled to make heads or tails of the situation and keep the crowd safe.