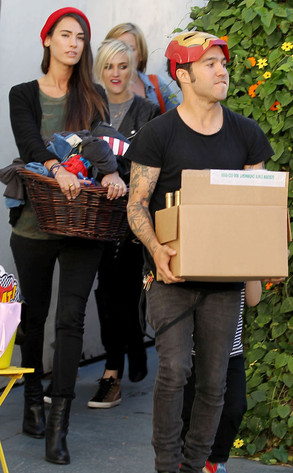 Sam Sharma/Miguel Aguilar, PacificCoastNews.com
Nothing strange about this, from the Iron Man mask perched atop Pete Wentz's head to the fact that he's out with both ex-wife Ashlee Simpson and current girlfriend Meagan Camper.
Well, tis the season for togetherness, right?!
The trio were spotted transporting a box of props for a holiday-themed portrait session for Pete and Ashlee's son, Bronx—who celebrated his fourth birthday today!