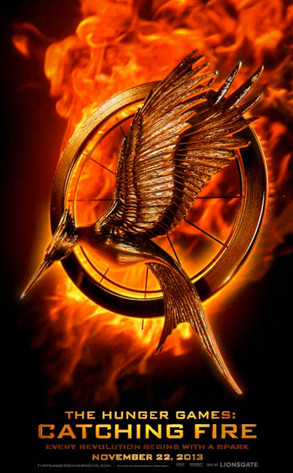 Lionsgate
Here's your first peek at the poster for the latest installment of The Hunger Games. And, spoiler alert: The image doesn't spoil anything.
In fact, the art for The Hunger Games: Catching Fire shows only a flaming version of the mockingjay pin that looms so large in the trilogy's plot—a striking image, but one that betrays nothing about what we can expect from the new film.
And given that on Thanksgiving Day, as we all sit down to stuff our faces, we'll be exactly one year out from the theatrical opening, fans have a long time to wait.