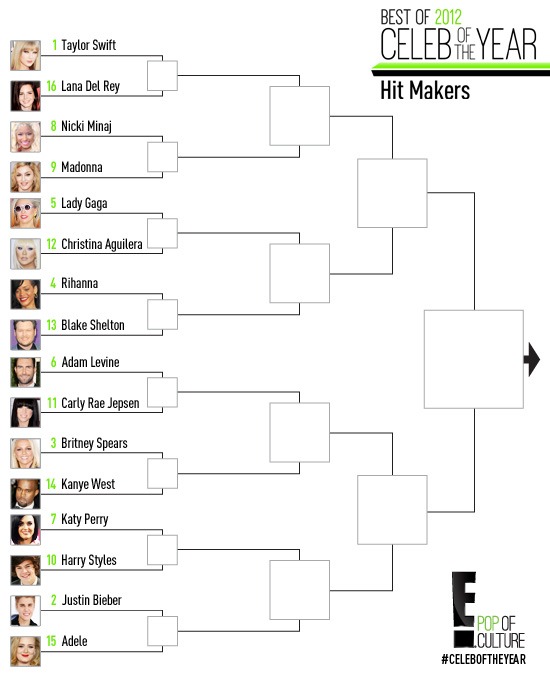 Forget Grammys, forget platinum records, forget radio spins and ticket sales for world tours. There is no bigger honor for a musician than being named E! Celeb of the Year—well, except maybe having your song covered by a sports team on YouTube.
16 of the biggest names in music—the Hitmakers, if you will—are ready to square off NCAA-style in this bracket. But who provided the soundtrack to 2012 and will leave all the other artists writing heartbroken ballads in his or her wake?
Taylor Swift nabbed the top seed in our tournament, a result of sweeping countless award shows and releasing a brand spankin' new album, Red. But can the country star take out the CMA's Entertainer of the Year, Blake Shelton?
Then there's always the pop stars: Britney Spears, Lady Gaga, Justin Bieber and Adam Levine, all of whom are surely ready to duke it out for the top spot. That is, unless there's a crazy upset and, say, Lana Del Rey's fans knock 'em out—and, trust us, there's always an upset or two.
The choice is yours. Now, vote!