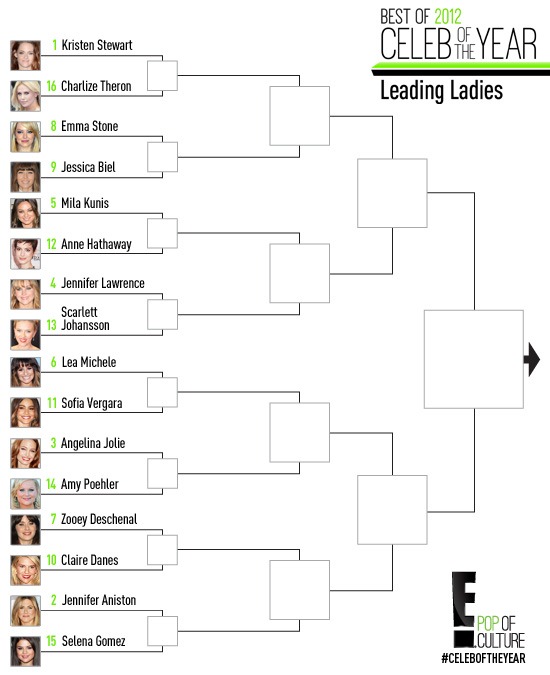 It's that time of year again: Time to elect your E! Celeb of the Year! So, what does it take to earn this prestigious title, you ask? First and foremost, the stars in the competition have each left their mark on the pop culture terrain of 2012.
Each of the 64 celebrities taking part in the tournament have certainly entertained you...or, at the very least, had you talking. We've got dashing men and beautiful women, rock stars and pop divas, wrestlers and pageant stars. Basically: We've got it all!
Now let's get to the voting! We've split the 64 contenders in to four categories (Leading Ladies, Hitmakers, Leading Men and Newsmakers) and 16 of the biggest names in entertainment will square off NCAA-style in our brackets each day this week.
Last year, Robert Pattinson took the crown. But it's anybody's game this year and we're starting off with the sirens of the big and small screen, Leading Ladies—Round 1. The choice is yours—now get your vote on!