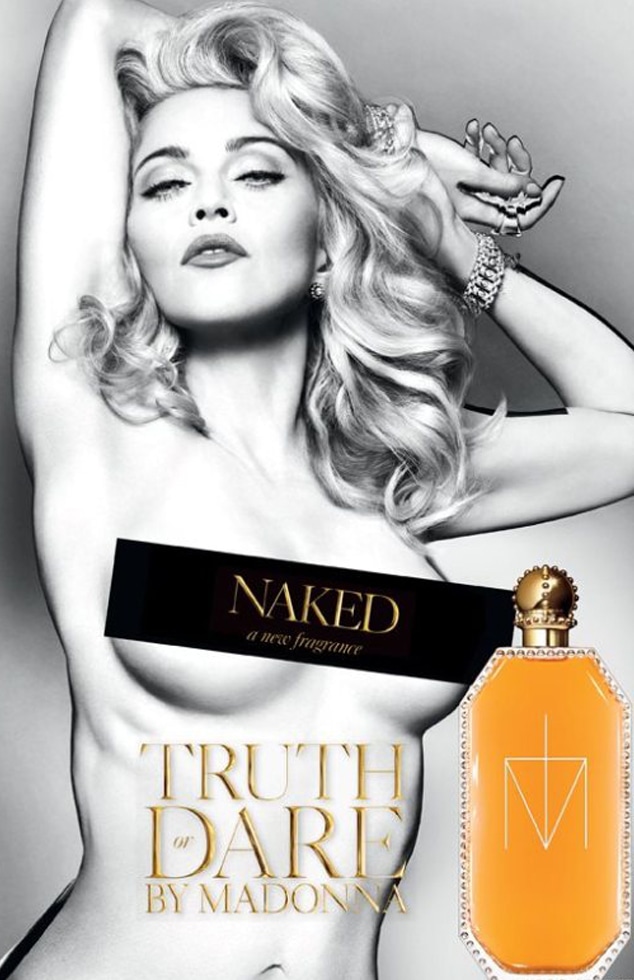 Madonna
Surprise! Madonna's naked. Again.
The 54-year-old singer stripped down for the newly released ad for her fragrance, Truth or Dare Naked, and the sans-clothes campaign features the controversial star posing in her typical risqué fashion.
The Material Girl rocks contrasting light hair and dark brows in the black and white pic as she pouts her lips and seductively stares at the camera, showing off her signature sex appeal. A strategically placed black bar covers Madonna's breasts, as the "Like a Virgin" singer strikes her best girls gone wild pose. 
Madge's fab abs and her super fit bod are also highlighted in the ad, and there's no doubt the pop star is in fantastic shape for her age (a point she likes to prove at every opportunity).
The ad campaign for the appropriately titled fragrance already came under fire back in March after TV exec's complained the flesh-flashing spot was too inappropriate to air. 
But this is Madonna we're talking about. And one silly controversy has never stopped the singer from moving right along to the next.