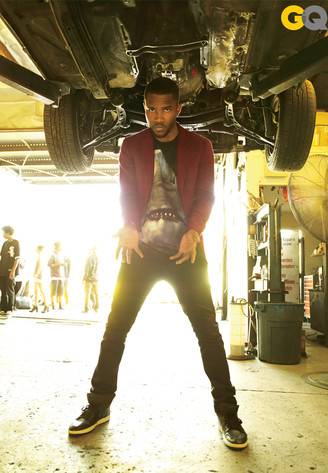 Peggy Sirota / GQ
Frank Ocean's coming out of the closet last July was a big day for the hip-hop world, which has never before had an openly gay artist.
Now the rising R&B star is divulging to GQ what motivated him to pen the open letter about loving another man that not only made industry waves but inspired many of the songs on his debut album, Channel Orange.
When asked why he decided to go public with his sexuality (on Independence Day, no less), the 25-year-old Ocean said he felt compelled after he had been asked by a journalist about his use of male pronouns in some of the tracks and realized he needed to come clean.