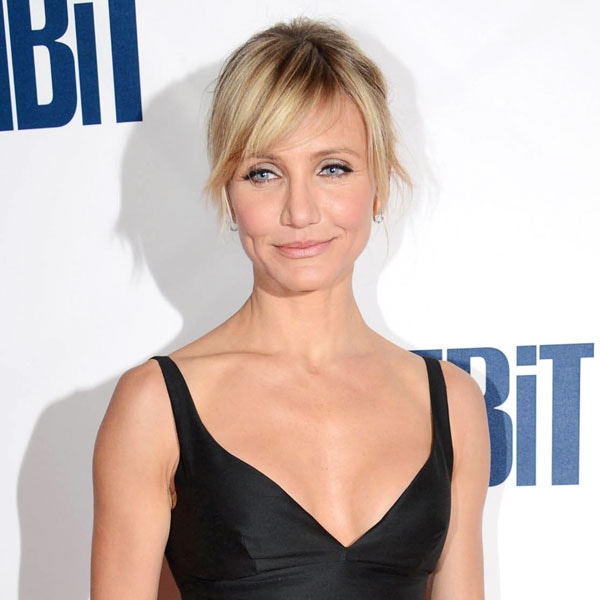 Richard Young/Rex/startraksphoto.com
Cameron Diaz probably isn't doing herself any favors with the feminist set.
This after the A-lister gave a frank interview to the U.K.'s Sunday Times in which she stated her belief that stripping down to her skivvies and appearing in sexy magazine spreads is "empowering."
"I think every woman does want to be objectified," the 40-year-old Diaz said. "There's a little part of you at all times that hopes to be somewhat objectified, and I think it's healthy."
We guess the remarks aren't too surprising coming from the model-turned-actress whose biggest roles include such women-objectifying flicks as Charlie's Angels, There's Something About Mary and Bad Teacher.
But Diaz added that taking off her clothes is a very natural part of her femininity.
"I'm a woman, I know how to handle myself. I know what I feel comfortable doing and I know my sexuality," the thesp told the paper.
Diaz next stars in the comedy caper Gambit, in which she plays—what else?—a Daisy Dukes-wearing Texas rodeo queen.