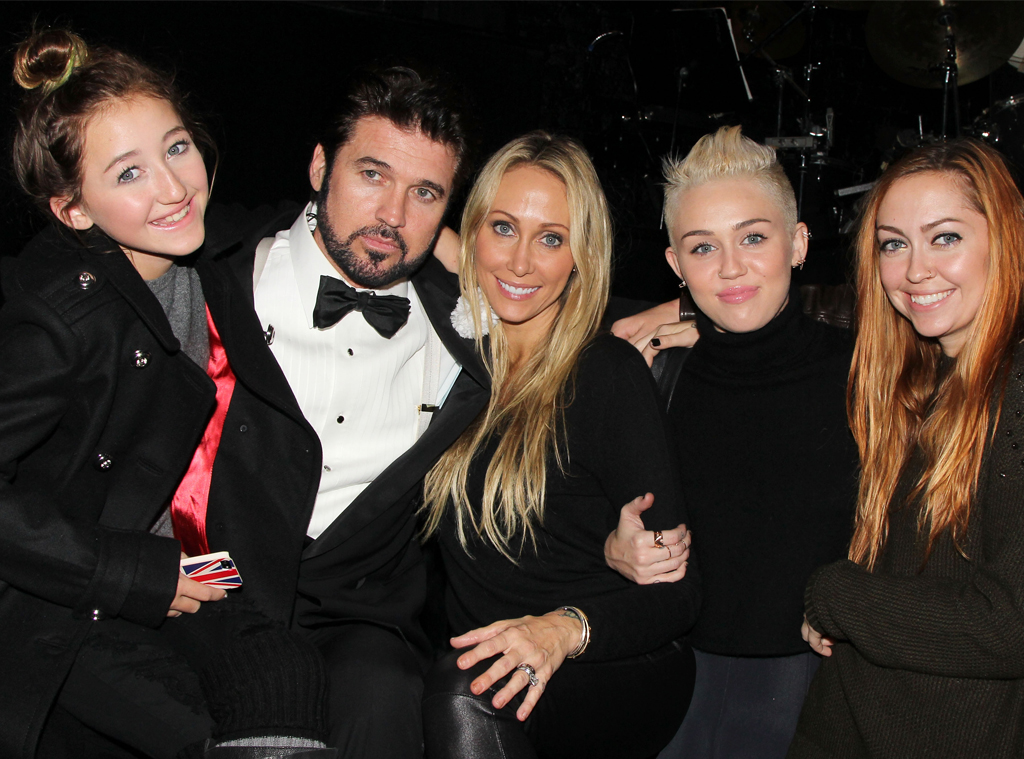 How's this for a family reunion?
Billy Ray Cyrus was joined by his wife, Tish, and four of their children—Miley, Braison, Brandi and Noah—backstage on Sunday at New York City's Ambassador Theater, where Billy Ray is starring in the Broadway musical Chicago.
"So glad to be back with my daddy (@billyraycyrus) for the first time in 3 MONTHS!! He was so great on broadway," tweeted Noah.
And it looks like Billy Ray isn't the only one who's acquired admirers in the City That Never Sleeps.
"What a dope morning. So many fans outside my hotel this a.m. in NYC. If there's this much chaos NOW imagine when I drop this record! #ohsnap," tweeted Miley on Monday, referring to her upcoming album.
Until then, she's got something else to celebrate: Miley turns the big 2-0 on Friday.
Can't wait to see how she—and her family—spends it!