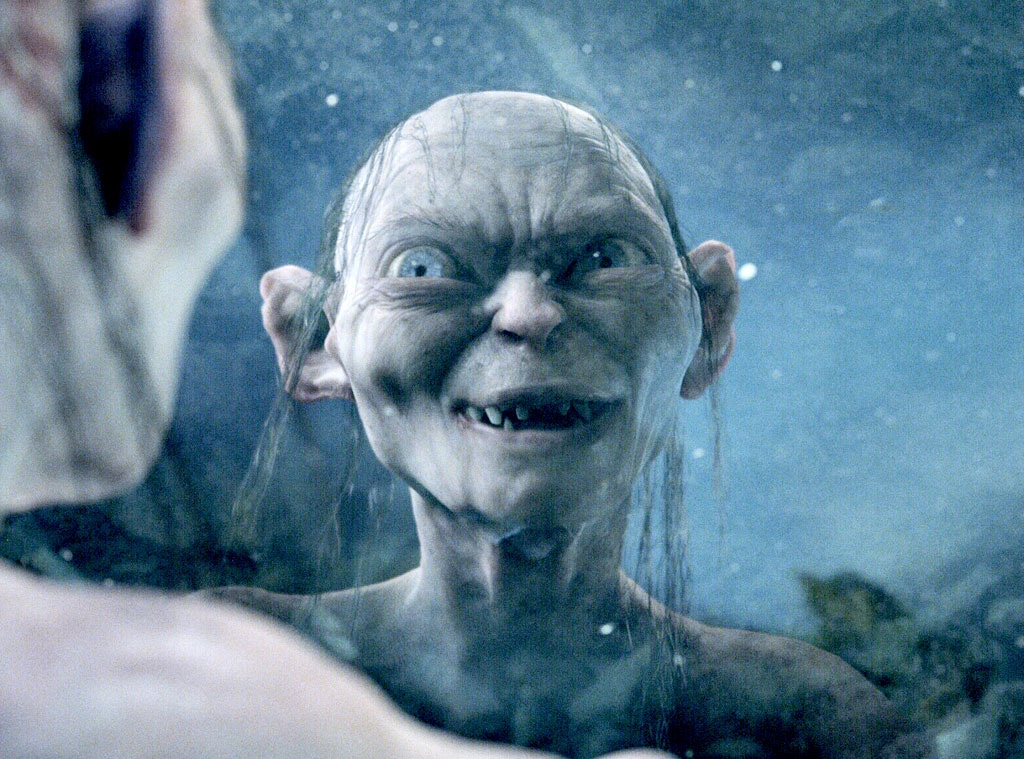 New Line Cinema
When J.R.R. Tolkien dreamed up The Lord of the Rings trilogy and The Hobbit, we're guessing he didn't envision Gollum-bedecked slot machines.
Fast-forward to this week as his estate and his publisher, HarperCollins, are now suing Warner Bros. for $80 million over royalties they say they're owed from profits generated from ancillaries never envisioned at the time they sold the film rights back in 1969.
The lawsuit, filed in U.S. District Court in Los Angeles, also names the studio's New Line subsidiary and the Saul Zaentz Company's Middle-earth Enterprises division as defendants.
In it, the planitiffs claim the original agreement only dealt with earnings from "limited merchandising rights" that were granted to use the "characters, places, objects and events" referred to in the Tolkien books for "tangible property," which usually took the form of consumer products like figurines, tableware, stationary items and clothing.
"They did not include any grant of exploitations such as electronic or digital rights, rights in media yet to be devised or other intangibles such as rights in service," reads the complaint.
Such instances of digital exploitation include LOTR and Hobbit video games available only by download via the Internet. But even worse, according to Tolkien's heirs, the defendants exceeded the scope of the limited-rights clause by "licensing the production and distribution of gambling games" on the Web and at brick-and-mortar casinos that feature characters and story elements from Middle-earth.
"Gambling constitutes a further category of rights which have never been granted to defendants (and which plaintiffs themselves would never intend to exploit)," states the suit, noting that such "infringing conduct has outraged Tolkien's devoted fan base, causing irreparable harm to Tolkien's legacy and reputation and the valuable goodwill generated by his works."
The estate adds that fans have expressed confusion and even anger over seeing Bilbo, Frodo, Gollum and other beloved characters "associated with the morally questionable (and decidedly nonliterary) world of online and casino gambling."
The lawsuit, which cites copyright infringement and breach of contract among other allegations, comes three weeks before the first installment of Peter Jackson's highly anticipated trilogy based on The Hobbit unspools in theaters.
His Lord of the Rings trilogy, of course, is one of the high-grossing franchises ever, having racked up over $3 billion at the global box office.
This isn't the first legal action Tolkien's estate and HarperCollins have taken to protect their rights. The parties previously sued New Line over royalties allegedly owed from the LOTR movies. That suit ended in an out-of-court settlement.