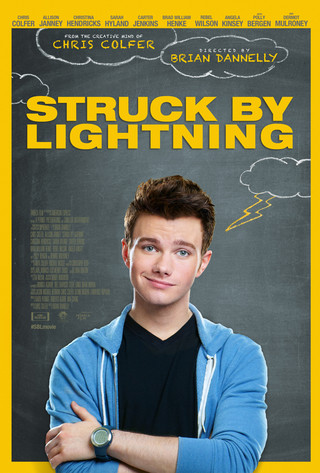 Tribeca Film
There's lightning on the horizon.
But there's no reason to be worried. We're talking about Chris Colfer's new flick, Struck by Lightning. And only we have the exclusive first look at its new poster.
Not only does the Glee star headline the indie comedy as a high schooler blackmailing fellow students to contribute to his literary magazine, he also wrote it! Rounding out the cast are Pitch Perfect funnylady Rebel Wilson, Sarah Hyland of Modern Family, Mad Men's Christina Hendricks and Allison Janney.
Struck (available On Demand on Dec. 19 followed by a theatrical release on Jan. 11) isn't the only movie we can't wait to see. Have a look at what else is coming to a theater near you.