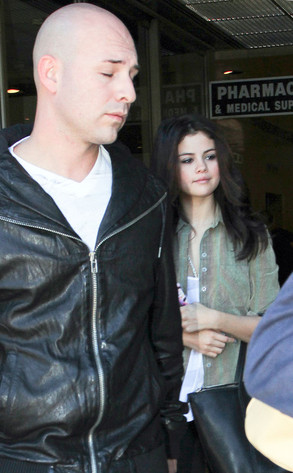 Aik Arshamian/INFphoto.com
Selena Gomez was spotted leaving an L.A.-area hospital earlier today, but we are happy to report that it was for no big reason.
Ms. Gomez decided to get tested for strep throat after ending her recording session earlier than planned yesterday "because her throat was bothering her," a source said.
"Also, her stepfather has had bronchitis so she wanted to be extra careful to make sure she wasn't getting it, too," the source added.