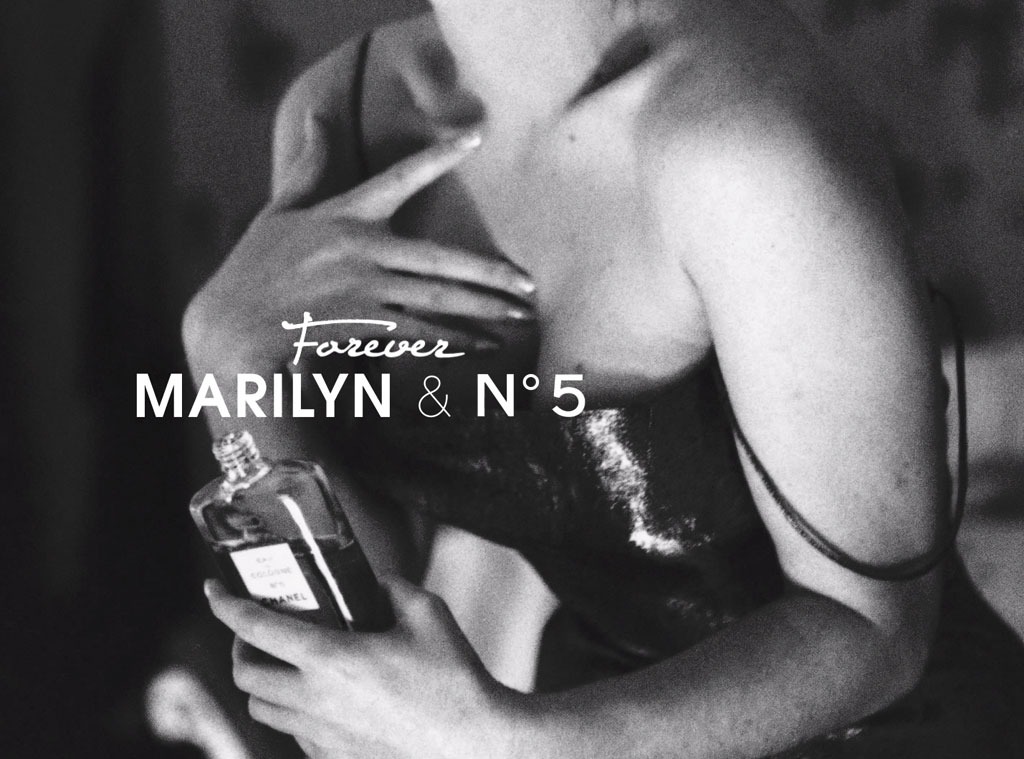 Chanel
"They ask you questions like...What do you wear to bed—A pajama top? The bottoms of the pajama? A nightgown? So I said, 'Chanel No. 5' because it's the truth!…And yet I don't want to say 'nude'!"
Whoa! Talk about timeless—Marilyn Monroe dropped that bombshell all the way back in 1952 and it's still being talked about today.
In fact, the sex symbol's love affair with Chanel No. 5 was probably one of the most successful marketing campaigns ever, and it wasn't even commissioned!
Over the years, the fragrance has been repped by famous faces such as Carole Bouquet, Estella Warren, Nicole Kidman, and let's not forget that whole "It's not a journey…" thing Brad Pitt did for them! Beyond that, the iconic scent has a loyal list of A-list celeb fans, too!  Eva Mendes, Victoria Beckham, Jessica Alba, Celine Dion and Claudia Schiffer all love their Chanel No. 5!
But even with all of those amazing endorsements, it's just impossible not to think Marilyn Monroe when you think Chanel No. 5. After all, both embody Old Hollywood glamour, timeless beauty and sheer sexiness.
So, for all of us who just can't get this perfect pairing out of our heads, Chanel has just released the second chapter of their "Inside Chanel" series, titled "Marilyn and No. 5". The 2-minute, 30-second commercial contains previously unreleased images of Marilyn with her favorite perfume as well as the never-before-heard audio where she actually spoke her now-famous words about sleeping in Chanel.
Check out the video below and tell us what you think.