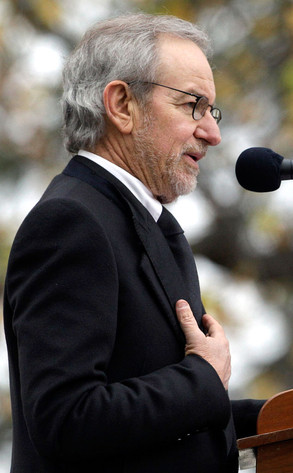 AP Photo/Patrick Semansky
Having helmed the hit historical drama, Lincoln, Steven Spielberg certainly knows a thing or two about the 16th president of the United States.
So it seems only appropriate that the director should give a speech at Soldier's National Cemetery to commemorate the 149th anniversary of Abraham Lincoln's famous Gettysburg Address.
"I've never stood any place on earth where it's easier to be humble than here. Gettysburg. Delivering an address," Spielberg told the crowd before him on Monday, Entertainment Weekly reports. "Humble hardly covers it."