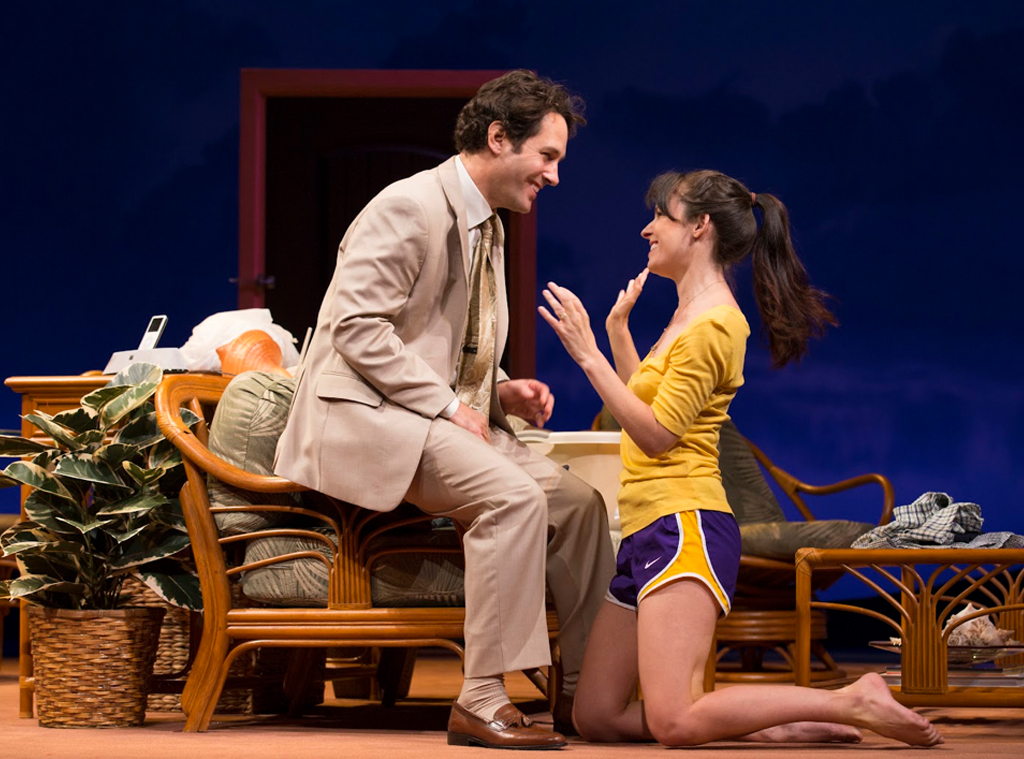 Courtesy: O & M Public Relations
The Great White Way may have gotten less glam in recent years, but puking in the theaters? That's a new low.
During a performance of Grace on Wednesday, one theatergoer vomited over the balcony and into the audience in the orchestra section, per the various reports. Paul Rudd, Ed Asner, Michael Shannon and Kate Arrington managed not to break character as the crowd squirmed over the hurling stench, but they weren't completely clueless to the smelly situation.
"At the end of the show, they all made jokes about it, Paul Rudd saying how as an actor, being able to move people to tears or to laughter is amazing, but moving them to puking is a whole different league," one tipster told the Daily Intel.
Afterward at the stage door, the actors reportedly admitted to almost stopping their performance because they didn't know the severity of the situation.
Bystanders reportedly called 911, but the vomiting man was able to return to his seat. 
Bravo to everyone involved.