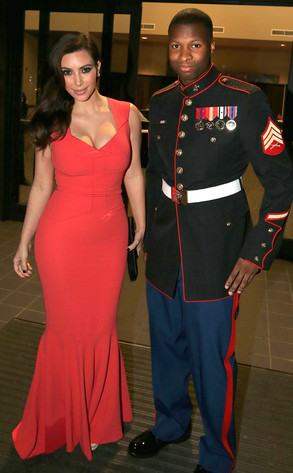 Aaron St. Clair / Splash News
Kim Kardashian made one lucky serviceman very proud tonight at the Marine Corps Ball in Greenville, N.C.
The E! star attended with Sgt. Martin Gardner, who was on the event planning committee and actually extended the invitation months ago. In fact, Gardner's identity was only revealed tonight once the covert op had been successfully completed.
While the soldier looked strapping in his dress uniform, his date stole the spotlight in her slinky red Roland Mouret gown.