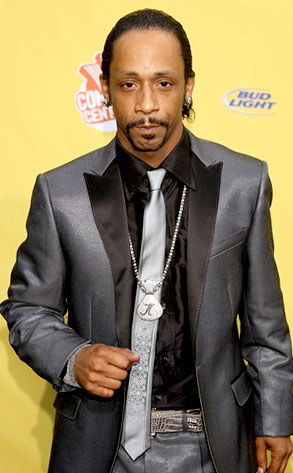 Kevin Winter/Getty Images
Well, that's not very funny, now is it, Katt Williams?
The famed comedian was reportedly arrested by police Wednesday night on suspicion of assault with a deadly weapon in downtown Oakland, Calif., (he was in town for a Friday appearance at the Oracle Arena), after an 18-year-old man, whose identity hasn't been disclosed, told officers that Williams had hit him over the head with a bottle.
Police initially got a call about a man bleeding from the head, and proceeded to look for the funnyman after hearing that he was involved with the alleged assault, which took reportedly place in a tour vehicle.