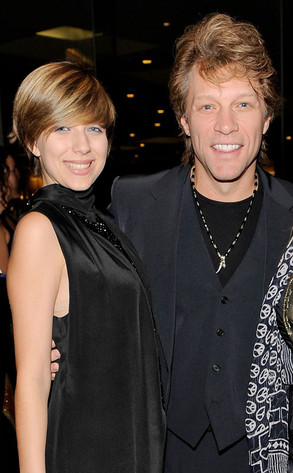 Larry Busacca/Getty Images
Jon Bon Jovi's daughter, Stephanie Bongiovi, is off the hook.
Legally speaking.
Bongiovi was arrested Wednesday morning for drug possession after she allegedly overdosed on heroin in her dorm room at Hamilton College in Clinton, N.Y. Friend Ian Grant—who was present at the scene and allegedly involved in Stephanie's overdose—was also arrested and charged with criminal possession of a controlled substance.