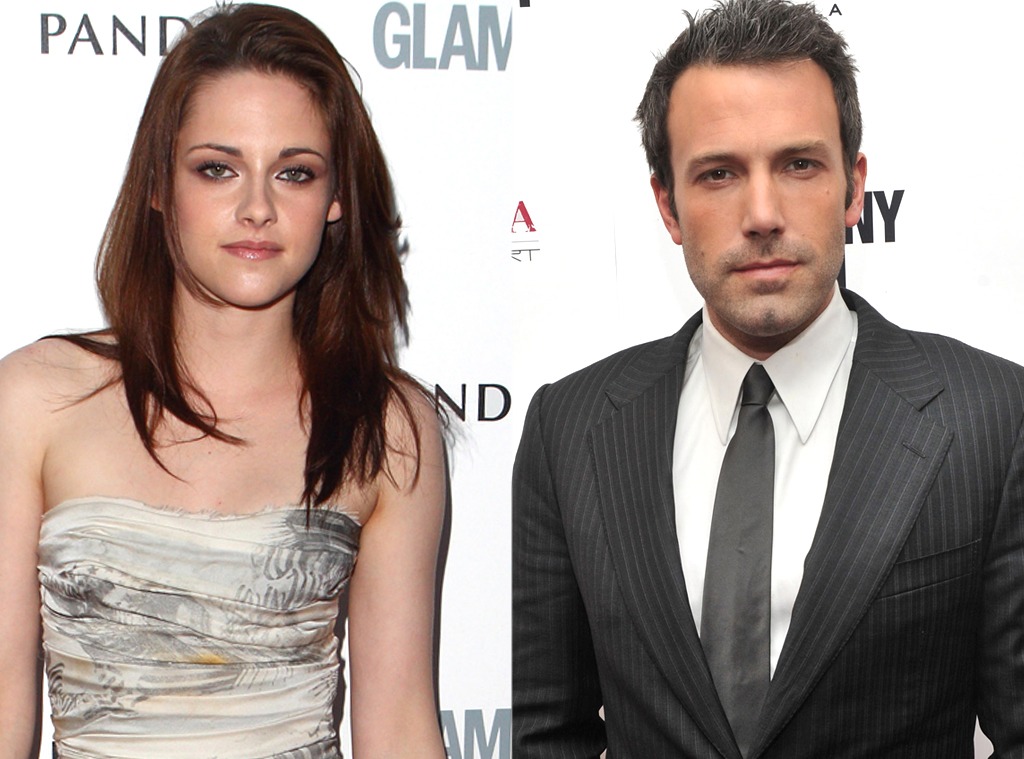 Mike Marsland/WireImage; Stephen Lovekin/Getty Images
Kristen Stewart may be "desperate" to get some new work now that Twilight is coming to an end, but she's going to be just fine, thankyouverymuch.
In fact, it does sound like Ben Affleck is itching to work with her in Focus, a romantic comedy from Crazy Stupid Love directing duo John Requa and Glenn Ficarra.
It was reported by Variety earlier this month that K. Stew was in talks to costar as a young woman Affleck's character, a veteran grifter, meets in his travels.
We asked Affleck for an update when we caught up with him the other night at the GQ Men of the Year party at Chateau Marmont.
"I'm hesitant to get into casting stuff because I don't know what's finished or isn't because people come in and out of things all the time," he said. "But she's terrific and hopefully it will work out."
Fingers-crossed.
In the meantime, Affleck is having a nice ride with Argo, the political thriller that he not only stars in, but also directed.
He insists it's the real-life people who lived through the Iran crisis who should be praised.
"They all stayed in the foreign service and kept doing their jobs," Affleck said. "One of the guys Joe Stafford, who Scoot McNairy plays in the movie, is in Sudan now—stilling working for the United States! It's amazing. He's gotta be in his sixties. I don't want to go to Sudan, even for a weekend."