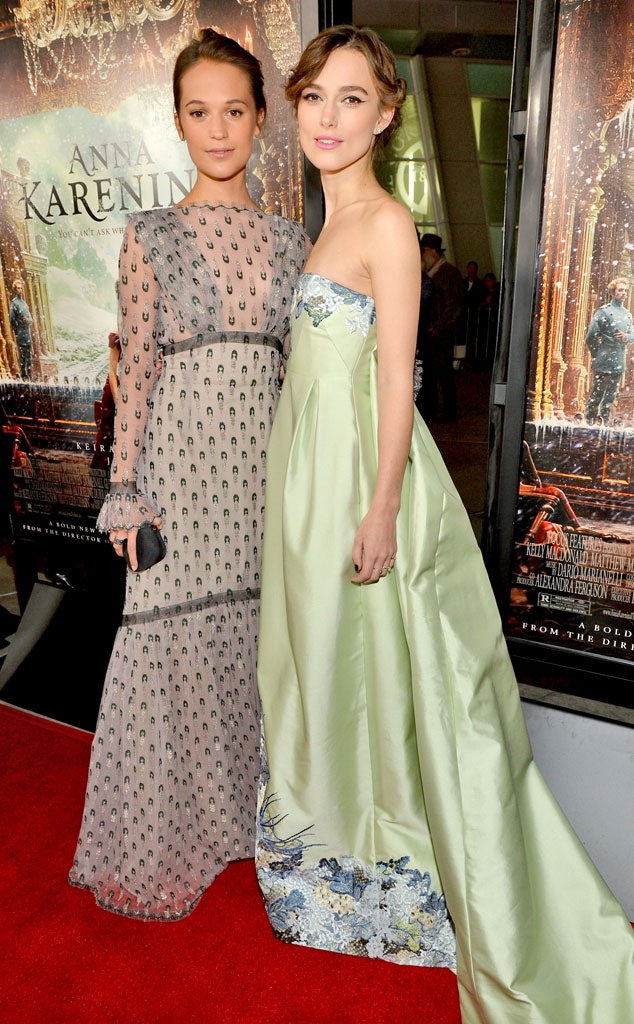 Alberto E. Rodriguez/Getty Images
Let's get this out of the way forthwith: We do not have a problem with Keira Knightley and other people with concave boobs. The fashion world is a better place because of its diverse boobage, and that includes the folks whose knockers double as small black holes.
We also need to mention that Knightley and costar Alicia Vikander look about as animated as the guest list at a crumpet social at Kensington Palace. We're not surprised—we'd look like that, too, if we had to promote a movie based on Anna Karenina.
But back to Knightley's gravity-well boobs. There's a reason we mention them again, and that is this: People built like Knightley should not wear strapless anything. Otherwise they have to spend the whole night leaning up against a costar just to keep their dress up. Because you know that's the only reason why Knightley would share a frame with anybody during her Oscar campaign press tour. And that reason is the cruelty of physics.
One final note: We've had time to ponder Vikander's gown. It's growing on us. Well, the top part is growing on us. We like the sheerness and the tailoring. The bottom looks kind of like a shower curtain. Unless we're wrong.
Fashion Police November 15 Poll