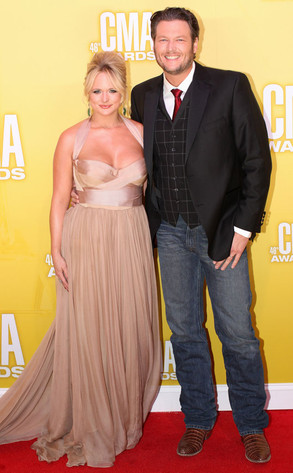 ABC/SARA KAUSS
There's no baby in a baby carriage on the way for this country couple.
Life & Style magazine's recent issue features Blake Shelton and Miranda Lambert on the cover announcing that they're expecting a little one, and although we'd be excited to see these two take on parenthood, they each quickly took to Twitter to slam the rumors.
In response to questions from fans, The Voice coach tweeted, "Look, I know I've gained some weight but the test was negative!!!" And also said, "Hope not.. She's [Lambert] passed out with a bottle of Bacardi in her hands!!!"