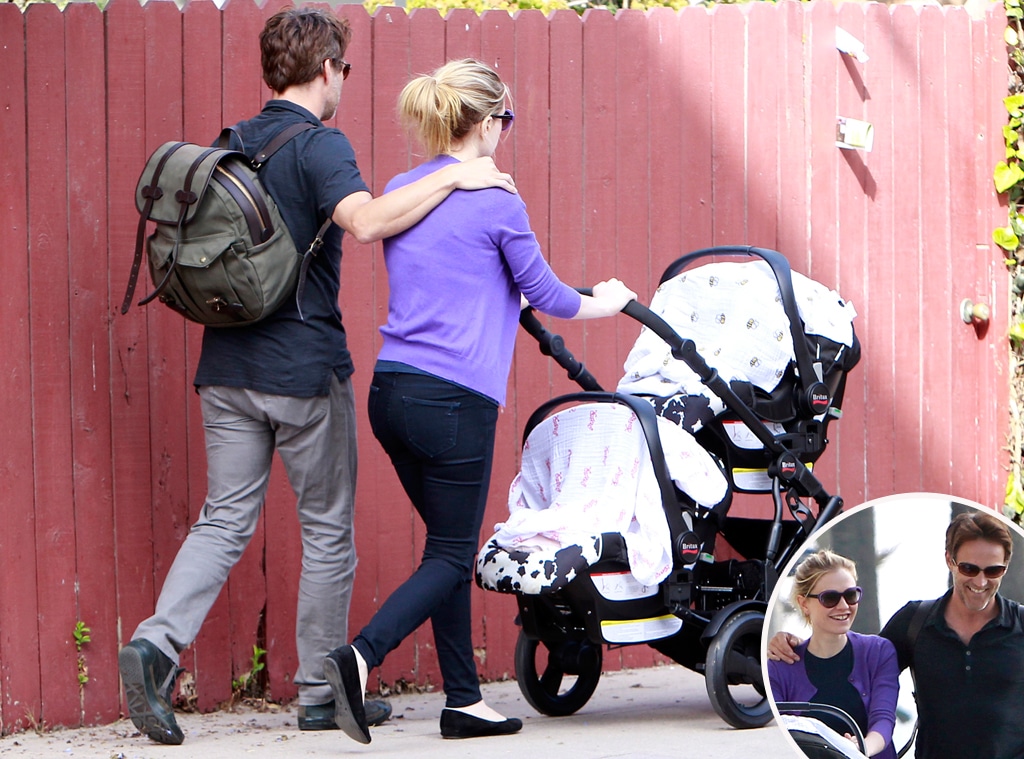 Bruja/Juan Sharma, PacificCoastNews.com
True Blood's Anna Paquin and Stephen Moyer have been exceptionally good at hiding their vampire twin babies from the shutterbugs (and the world for that matter) since their birth in September.
Yeah, that's like a lifetime in Hollywood. 
No pictures of their surely adorable faces, no word on their names, they haven't even disclosed the genders of their babies—possibly until now. 
The couple were spotted out with their little bundle of joys in Venice, Calif., earlier this month, and we couldn't help but notice the blankets they chose to cover each baby's carrier with. 
One was a pinkish spread with little sea horses and the other was a darker blanket with bees, so does that mean Paquin and Moyer had a boy and a girl on their first try?! 
A friend of the duo reportedly confirms the news, telling Life & Style magazine, "They had a boy and a girl and thought that was perfect." 
So can we see their little faces now, please?!