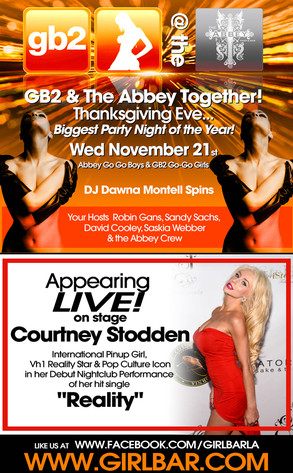 Was Courtney Stodden just too hot to handle?
The Abbey, a landmark gay bar in West Hollywood, has pulled the plug on what would have been the 18-year-old's live singing debut next Wednesday—a performance that was also supposed to include, dry your eyes now, a romp on a stripper pole.
"Her management approached the Abbey but ultimately she just wasn't a fit," a rep for the bar tells E! News. Team Stodden, however, has another theory.