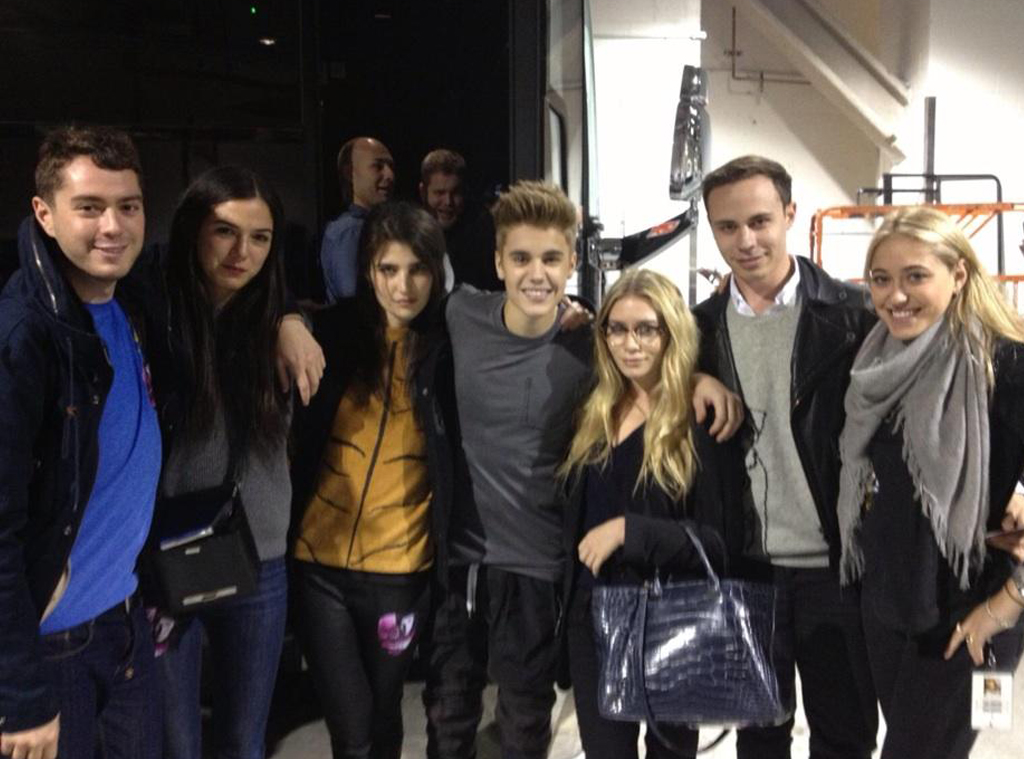 Twitter
Instead, the Biebs was spotted at a Textile Elizabeth & James event—the denim label that Ashley owns with her twin sis—and a photo of the "One Less Lonely Girl" singer popped up on the official Elizabeth & James Twitter account.
Justin is all smiles in the pic that was posted on Tuesday night as he proudly poses with Ash and her posse at the fashionable function.
After spending the weekend in New York, Justin returned to Los Angeles and was pulled over by the cops while driving his white Ferrari Tuesday night. 
But the Biebs didn't waste any time getting back on the road and the newly-single star was snapped Wednesday afternoon cruising around on his red Ducati (with red high top sneakers to match, natch) as he made his way to the AMA rehearsal.
Glad to see the Biebs isn't letting this breakup slow him down! 
We're sure cruising on a Ducati is the perfect cure for a broken heart.