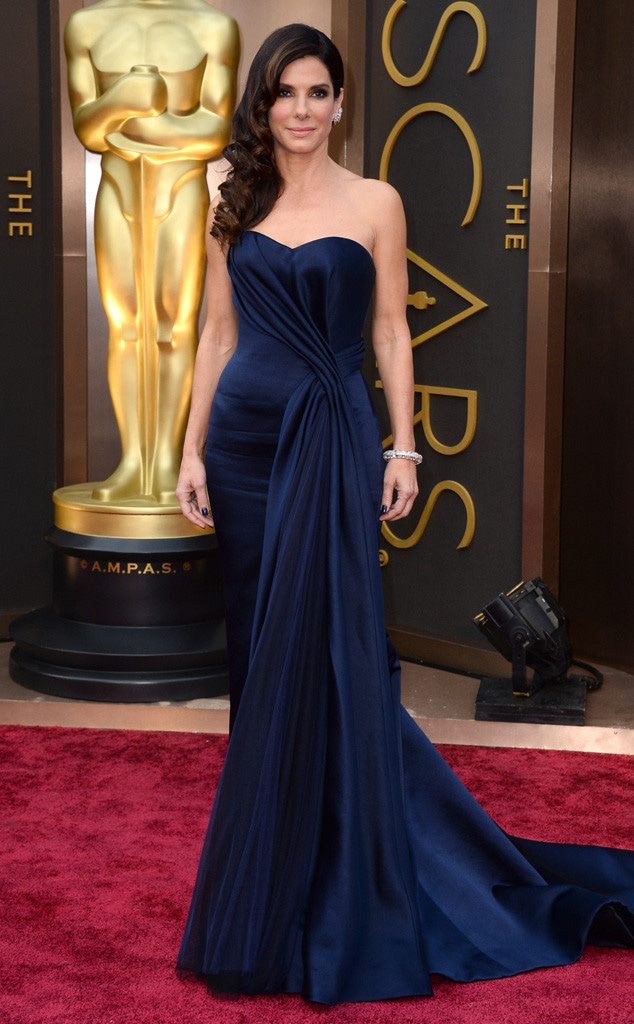 Jordan Strauss/Invision/AP
Talk about a sweet celeb parenting pair!
Sandra Bullock and 2-year-old son Louis along with Camila Alves McConaughey and her kids—4-year-old Levi and 2-year-old Vida—stepped out together Tuesday in New Orleans to watch the Warren Easton Charter High School marching band and drill team perform.  
Although the 48-year-old Crash actress briefly dated Camila's hubby, Matthew McConaughey, back in the '90s, the gal-pals proved there are no hard feelings as they enjoyed the show together. 
A baby-bumpin' Camila (expecting her third child with Matthew) sported pregnancy-chic attire in a long black skirt, sweater, hat and sunglasses as she carried her son on her hip. Sandra also rocked a casual look in jeans, Converse, a sweater and a Warren Easton T-shirt as she doted on her little boy.  
The down-to-earth celebrity moms joined a group of parents in an abandoned grocery store parking lot to watch the high school performance. Bullock has been a longtime supporter of the school and even helped open an on-campus clinic after it was destroyed by Hurricane Katrina.
The 30-year-old Camila is currently in New Orleans supporting her hubby while he films The Dallas Buyers Club, a role for which he has reportedly lost 30 pounds to play a man with AIDS. 
Glad to see these doting mamas can spend quality time together and bond over their little ones! 
Who says exes can't be friends?