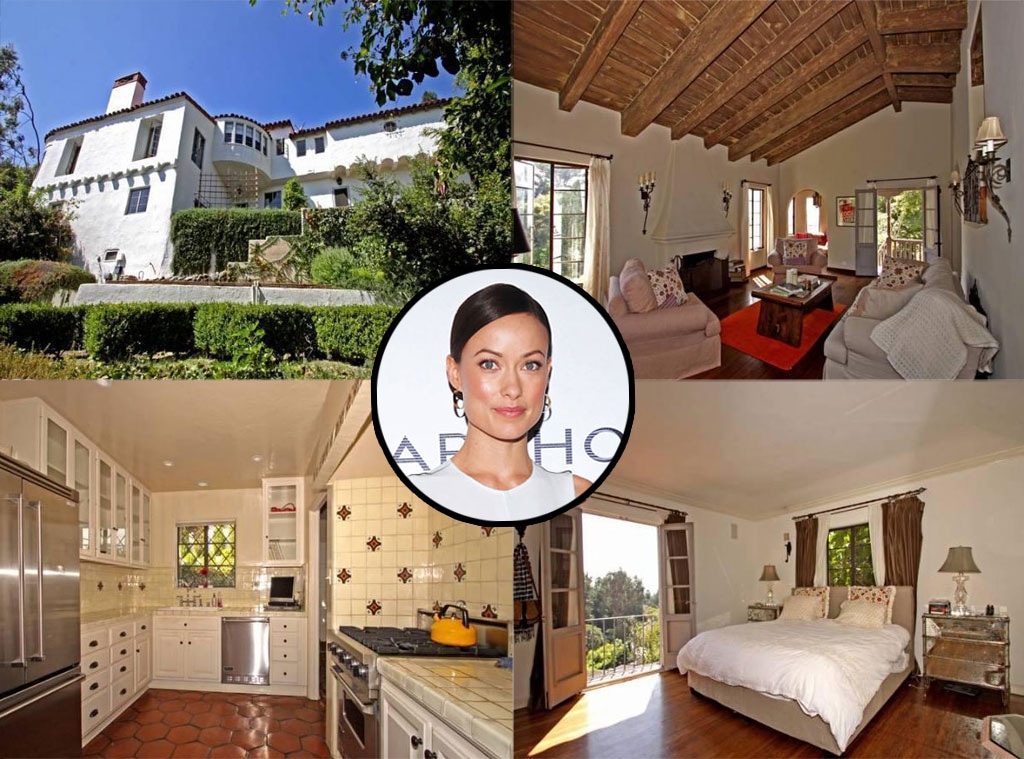 Jamie McCarthy/Getty Images; realtor.com
From House to homeless? Nah, but Olivia Wilde is putting her single gal digs on the market.
The actress has listed her almost-$2.5 million Spanish villa in Los Feliz, according to the Los Angeles Times, and there's clearly one logical explanation as to why she's saying sayonara to her prime real estate after only a year (hi, Jason Sudeikis). 
But before we get into that, let's get better acquainted with her bachelorette pad.
Her soon-to-be former 3,284-square-foot, two-story home was built in 1929, and features a courtyard entry, original Malibu tile, stained glass, wood floors and beamed ceilings.
There are also French doors, a screening room with a bar, a library/study, four bedrooms and 3.5 bathrooms, along with terraced grounds which includes a gazebo.
Back to her beau—Wilde revealed in an interview with USA Today in the beginning of last month that she has decided to play house with her Saturday Night Live boyfriend, sharing that the duo live together in a New York City apartment with her rescue dog, Paco.
"I've been decorating our new apartment. That's a lot of what I do," she said. "I'm so domestic. We have a cool new electronic drum kit. It's a good life."