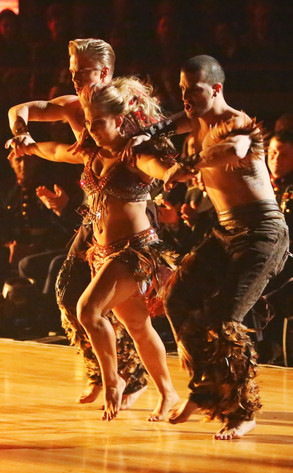 ABC/ADAM TAYLOR
How can Dancing With the Stars: All-Stars be down to five already?!
Following performances from Kylie Minogue (everybody is still doing "The Locomotion"), Ne-Yo and the cast of Newsies, tonight saw two more celebs booted from the ballroom.
So, did Shawn Johnson get dinged for Derek Hough and Mark Ballas' unruly samba trio that was too tribal for Len Goodman's taste? Remember, he gave them a 7, the lowest score handed out all night.