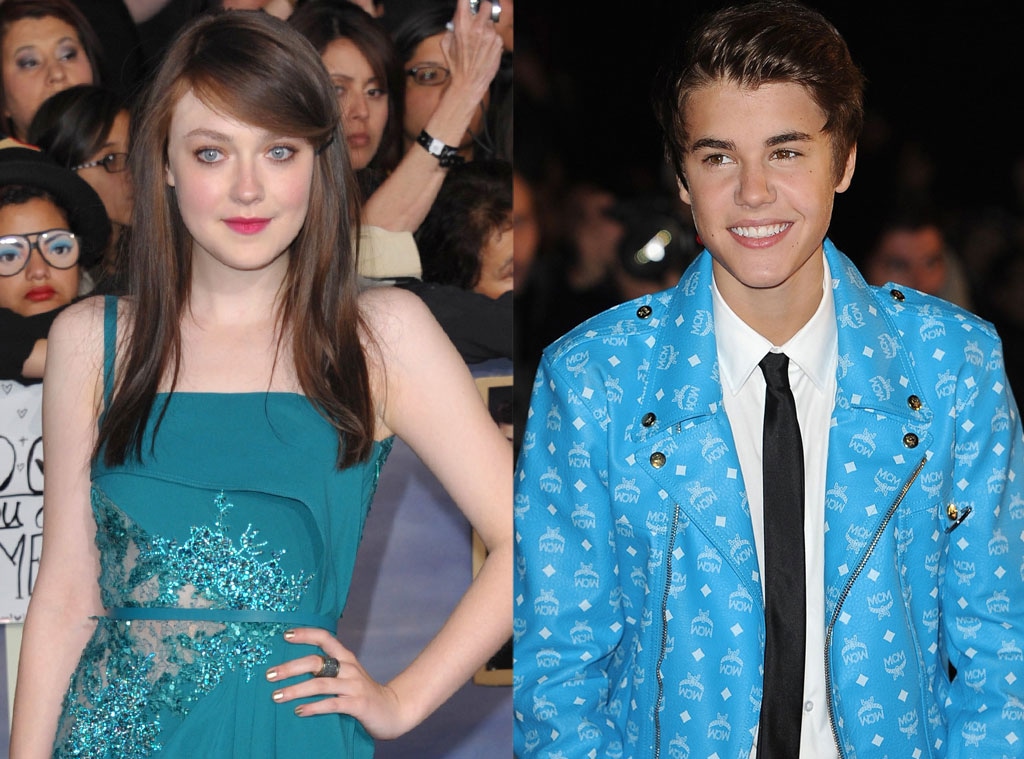 John Shearer/Invision/AP; Pascal Le Segretain/ Getty Images
Got any ideas about who Justin Bieber might date next? Other than me ;)
—Child of Nature, Oregon, via Twitter
Now that the 18-year-old has split from Selena Gomez after roughly two years of OMG moments and romantic texting, sure, let's set the kid up. I've gathered the best of the matchmakers and have some totally foolproof candidates all lined up and sitting by their cells, waiting for him to call.
Or, well, OK. No I don't. But I do have some very promising suggestions, maybe even predictions, if my sources are any good.
I spoke with several matchmakers who insist that no matter what choice Bieber makes next, it shouldn't be a permanent one, or even a long-term romance. Miley Cyrus types aside, settling down at such a young age is highly ill-advised, especially for a guy who spends half his life on planes and ordering room service.
"Right now he needs to meet different people, spend time with different people, not embark on another solid or serious romance," insists Michelle Chalfant, CEO of Open Hearts Matchmaking. "He's too young."
So who might make for a fun date or three?
Kylie Jenner's name came up as a suggestion. She's cute, family-oriented and doesn't take herself too seriously. Then again, she's 15, so...maybe in a few years.
Chalfant's other suggestion?
"There's an up-and-coming musician, Tiffany Alvord," she dishes. "Her music is very similar to Taylor Swift's. She's beautiful. She's all about family. She's young. She absolutely loves music.
"That would be something different for him and exciting for her."
But if Biebs decides he might like someone more used to the spotlight, then Tamara Pickle, VIP Matchmaker for Elite Connections, has her own suggestion.
"Justin needs to be with an all-American girl that has been in the spotlight more, and who's not going to be intimated by him or bothered by his travel schedule.
"Like Dakota Fanning might be a good match for him, I think. She grew up in the spotlight, she's a kind, sweet, innocent little soul. They would be nice together. They could be the next America's-sweetheart couple."