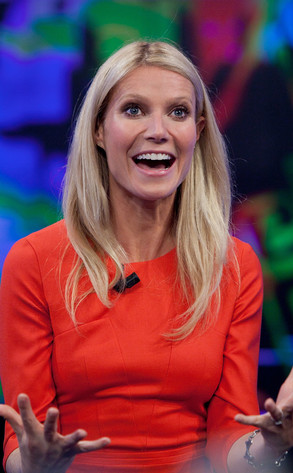 Pablo Blazquez Dominguez/Getty Images
Gwyneth Paltrow wants to have dinner with you—for a price, that is.
The Iron Man 3 star has volunteered her time as part of CFDA and Vogue's new initiative, Fashion for Sandy Relief, which launched today and raises funds for those affected by the massive hurricane.
And in their first attempt to get you to loosen your fashionable purse strings in the name of charity, the partners are opening up the bidding for fabulous auction items like dinner with Paltrow and Mario Batali at Charitybuzz.com.