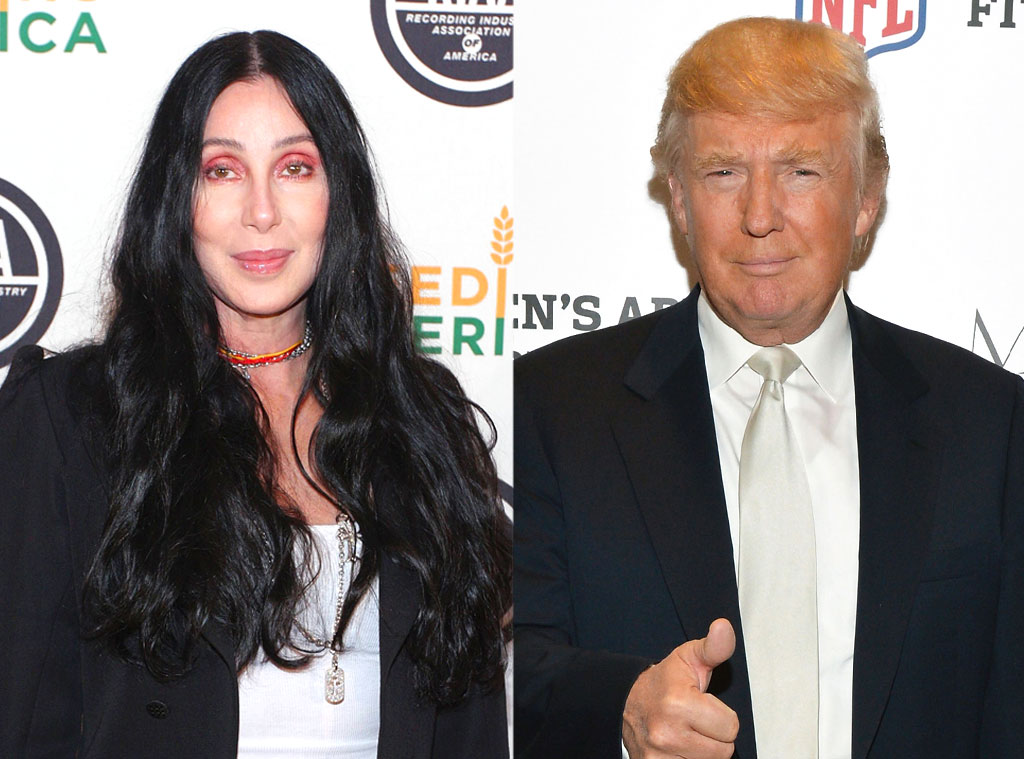 Jerritt Clark, Slaven Vlasic/Getty Images
It looks like Cher is jumping on the "dump Donald Trump" bandwagon.
A day after an online petition made headlines for demanding Macy's sever business ties with the Apprentice boss over his controversial Birther views, the Oscar winner is now vowing not to shop at the department store chain because of its affiliation with Trump.
"I'll NEVER GO TO MACY'S AGAIN! I didn't know they sold Donald Trump's Line! If they don't care that they sell products from a LOUDMOUTH," Cher tweeted Monday.
In an all-caps rant, she added: "RACIST CRETIN,WHO'D LIE LIKE 'HIS RUG' TO GET SOME CHEAP PRESS! I CANT BELIEVE MACY'S THINKS HE'S THE RIGHT 'MAN' 2 REPRESENT THEIR NAME!"
Ouch. Needless to say, the Donald couldn't resist the urge to respond to the Moonstruck star.
"@cher should spend more time focusing on her family and dying career!" Trump fired back today on his Twitter page.
Nor did he take that shot across his beaver-covered noggin lying down.
"@cher—I don't wear a 'rug'—it's mine. And I promise not to talk about your massive plastic surgeries that didn't work," he tweeted.
 Touché!
Trump later mused: "It's amazing how people can talk about me but I'm not allowed to talk about them."
No word whether Cher joined the more than 500,000 people who, as of press time, have signed the petition at SignOn.org, the progressive nonprofit online campaign arm of MoveOn.org, calling on Macy's to end its association with the brash real estate mogul.
A rep for Macy's was unavailable for comment.