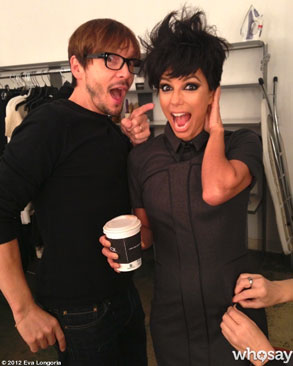 WhoSay
Eva Longoria is famous for her long, lustrous dark locks.
But on Tuesday the Desperate Housewives star posted a picture of herself with short, tousled hair to her WhoSay page.
"You guys like the new hairdo??" she teased. Hairstylist Ken Paves also hinted at a major cut, linking to a shot of shorn brunette locks on a set floor with "Ooops!!" as the caption.