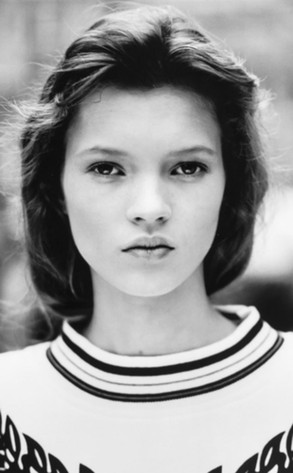 Courtesy: bloomsburyauctions.com/David Ross
In the December issue of Vanity Fair, cover girl Kate Moss tells the mag "I'm terrible at a snapshot. Terrible. I blink all the time. I've got facial Tourette's…I'm not very good at pictures, really."
Pretty hard to believe, isn't it? Considering Kate's been one of the most successful fashion models ever.
Moss, who placed second on Forbes' 2012 Top Earning Models list, has been on the cover of British Vogue 30 times and has been featured in campaigns for Gucci, Dolce & Gabbana, Calvin Klein, Chanel, Rimmel and Bulgari—just to name a few.