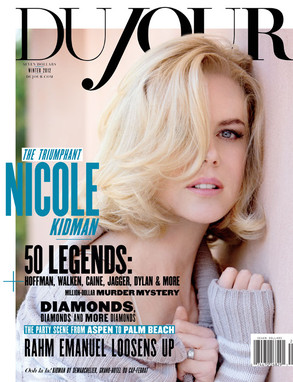 DuJour Magazine
Nicole Kidman's marriage to Tom Cruise may have ended in divorce, but the Oscar winner can't help but fondly recall when the two met and eventually got hitched in 1990.
"I was totally smitten—I fell madly, passionately in love," Kidman says in the latest issue of DuJour magazine. "I was reeling with Tom. I would have gone to the ends of the earth for him."
But the 45-year-old actress admits that, in hindsight, she "was so impulsive and naïve" and notes that all the attention she and Cruise received as a couple made them feel a bit isolated.