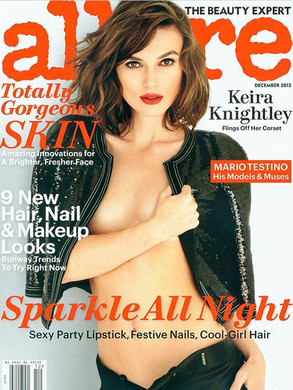 Allure Magazine
Keira Knightley may be an English rose, but there's long been one particular media thorn in her side: her weight.
While the Anna Karenina star famously (and successfully) filed suit against a British tabloid for labeling her anorexic, the actress has long faced accusations that she's too skinny. And the weight of those words hasn't left her unaffected.
"The anorexic stuff—it's always going to have an impact, so I think it did hit pretty hard," Allure's December cover girl told the magazine. "Because you go, oh, maybe that's right! I knew I wasn't anorexic, but maybe my body is somehow not right."