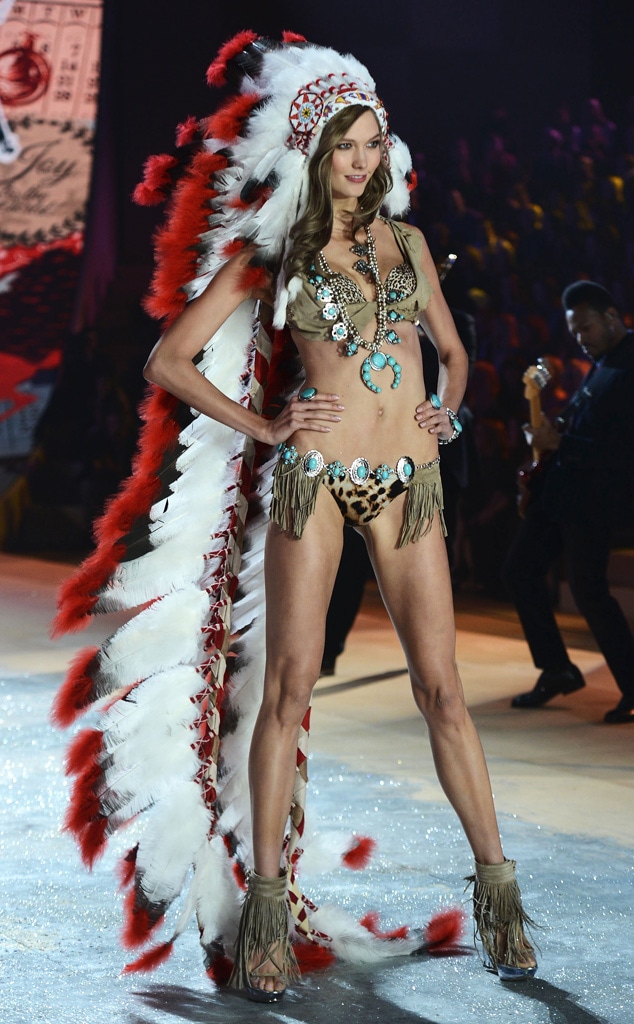 Dimitrios Kambouris/WireImage
This is probably not the kind of heat Victoria's Secret wanted to generate.
The lingerie giant has decided to edit out footage of model Karlie Kloss wearing a Native American-style headdress from the upcoming broadcast of the VS Fashion Show after several groups complained.
What's more, Victoria's Secret has issued an apology via Twitter:
"We are sorry that the Native American headdress in our fashion show has upset individuals. The outfit will be removed from the broadcast."
Kloss herself has also apologized.
"I am deeply sorry if what I wore during the VS Show offended anyone," she tweeted. "I support VS's decision to remove the outfit from the broadcast."
The fashion show, which was taped on Nov. 7, will air Dec. 4 on CBS.
The controversy comes on the heels of No Doubt pulling its new "Looking Hot" video off YouTube after the band received complaints from Native Americans who said the clip's cowboys-and-Indians imagery made a mockery of their culture.