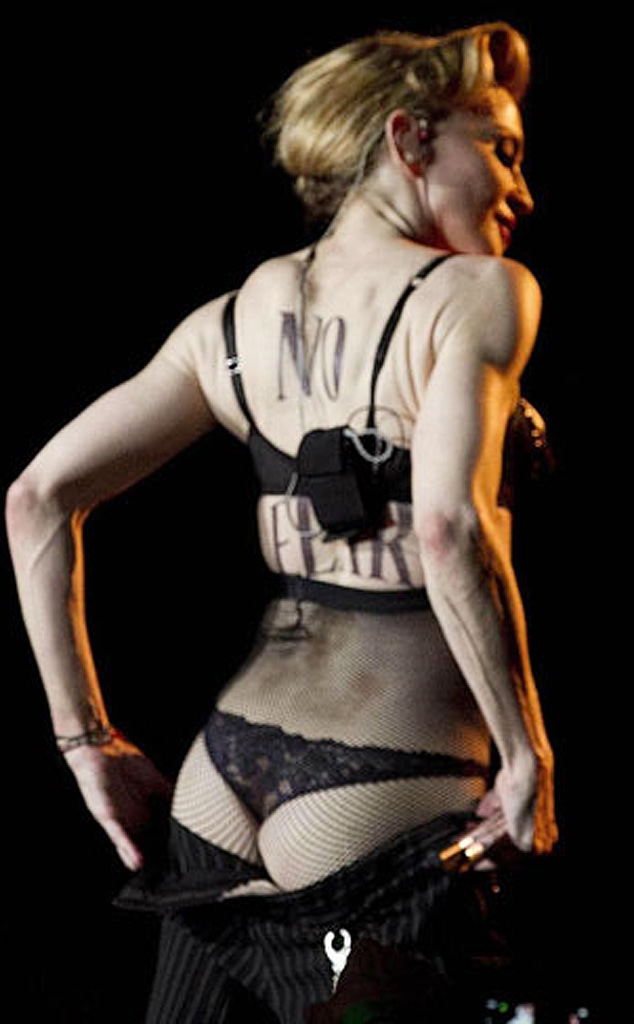 YouTube
Madonna knows sex sells—and that it can bring in big bucks for charity, too.
On Monday night at her MDNA concert in New York City, the Material Girl announced that she is "showing [my] naked ass for Hurricane Sandy victims," encouraging her audience to throw money at the stage as part of her fundraising efforts.
"If you are going to look at the crack of my ass, you better raise some cash," she told her adoring crowd. 
Earlier in the day, Madge paid a visit to the Rockaways in Queens to lend her support to those still reeling from Sandy.
A relief volunteer told the New York Daily News it was "amazing how not a big deal this was. She had one bodyguard, and only a few people around…It was pretty cool seeing her there."
Over the weekend, fellow pop superstar Justin Timberlake and his wife, Jessica Biel, also stopped by the storm-ravaged beach town and volunteered to help victims. 
It's nice to see these stars using their celebrity to help others.
—Reporting by Alicia Quarles