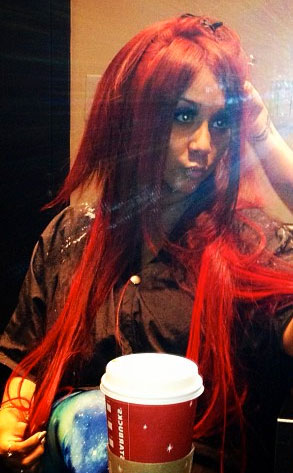 instagram.com
Red alert! Red alert! Snooki has a brand-spanking new ravishing red mane.
The Jersey Shore star pulled a Miley Cyrus earlier today by taking to Twitter to reveal her fiery new 'do. Nicole Polizzi tweeted pics of hairstylist Bradley Moreland transforming her into a sexy redhead and adding some length with mid-torso reaching extensions.
And apparently, she was happy with the end result.