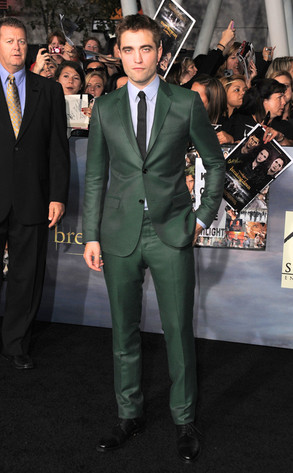 Jordan Strauss/Invision/AP
Robert Pattinson might feel a little relieved that The Twilight Saga has come to an end. He's said as much himself!
But that doesn't mean he won't miss it.
"In a year, I think I'll definitely miss it," R.Pattz admitted on the black carpet at the Breaking Dawn Part 2 premiere held at Nokia Theatre. "It's such a strange experience. That's why I waited to see the movie until tonight. It's such a different thing seeing it with the fans instead of on a DVD or whatever."