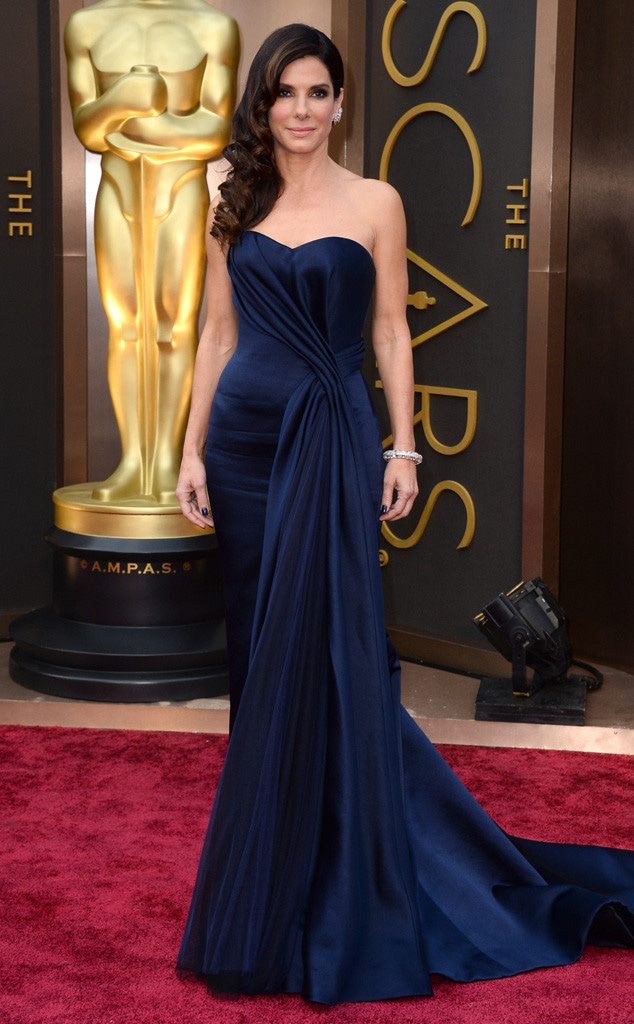 Jordan Strauss/Invision/AP
It was a lazy Sunday for Sandra Bullock and family down in the Crescent City.
The Blind Side star was spotted taking her adopted son, Louis, and her brother-in-law Raymond Prado for a leisurely stroll yesterday around New Orleans.
Bullock, 48, was dressed casually in ripped jeans and a white T-shirt and held chipmunk toys belonging to her 2-year-old Cajun cookie, who got a lift sitting atop the shoulders of Prado, who's married to Sandra's sister Gesine.
No word whether they stopped off for some of the French Quarter's signature beignets.