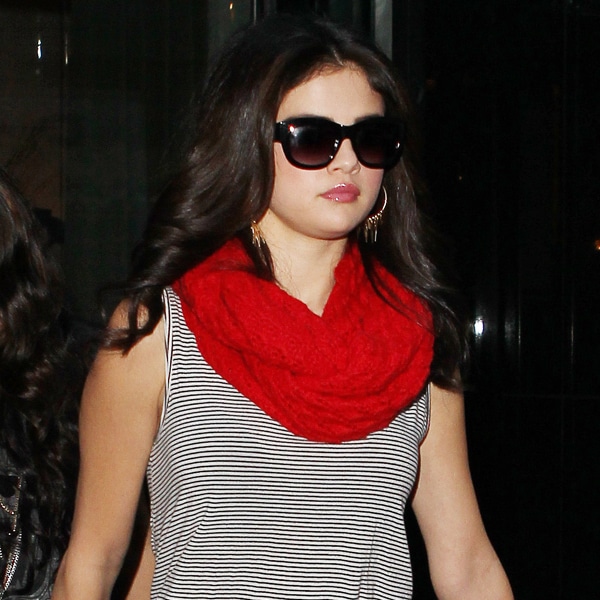 ChrisWatts/INFphoto.com
Boyfriends come and go, but Wizards of Waverly Place is forever.
In the wake of Selena Gomez's split from Justin Bieber, the Disney darling's costars took to Twitter to show their support.  
David DeLuise, who played Selena's father on the hit TV show, posted a cute picture of the duo, along with an apparent message to the Biebs. "All woman [sic] should be treated with respect!" he wrote. "Listen up boy"
Meanwhile, Jennifer Stone, who played Selena's BFF on Wizards of Waverly Place, seemed to take dig at Justin's age (he's 18, Selena's 20): "That's why you don't rob the cradle, because babe's be trippin'," she wrote.
And Selena's childhood best friend, Demi Lovato, posted a slew of inspirational tweets on Saturday.
"When you are in the dumps, look around at all the things you have to be thankful for," the X Factor judge wrote. "Sometimes we're gonna have our bad days, but we must continue to work to be great. Keep smiling. It looks beautiful on you!"
Francia Raisa, another pal of Selena's, tweeted simply, "What a fool!!!!" (Somehow we think she's referring to J.B.)
Breakup aside, Selena moved forward with promotional appearances this past weekend, keeping mum about her newly single status.
The Biebs also shirked the split, telling the Open House Party radio show on Saturday, "I don't know what's going on in my life."