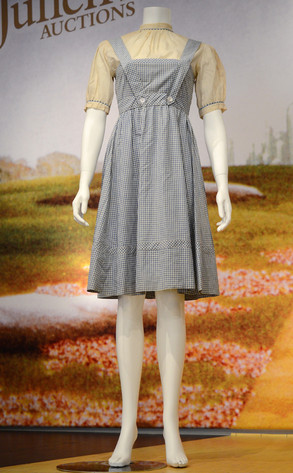 JOE KLAMAR/AFP/Getty Images
We're definitely not in Kansas anymore.
The iconic blue and white gingham dress worn by Judy Garland in the classic 1939 film The Wizard of Oz was sold for—wait for it—$480,0000 at a Beverly Hills auction on Saturday.
Who put down the cash for this legendary item, and where's it going?!
Unfortunately, the buyer of the Garland dress, made by MGM costume designer Adrian, was not identified and its new location was not disclosed (but we'll just say its somewhere over the rainbow).