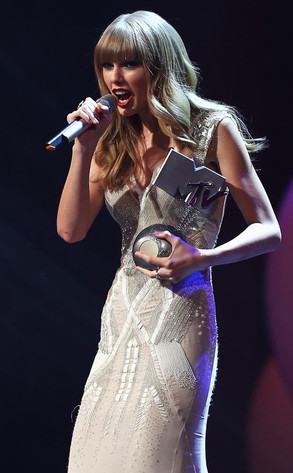 Courtesy of Dave J Hogan/Getty Images for MTV
It was time for Europe to recognize and award music's greatest, and you'll find that the singers they love are no different than the popular names in the States.
During the 2012 MTV European Music Awards—held in Frankfurt, Germany, and hosted by none other than Heidi Klumstars Taylor Swift, Justin Bieber and boy band One Direction walked away as the big winners of the night.
T. Swift won three awards, which included the top honor of Best Female Performer, which was presented to her by Lana Del Rey, Best Live Performer and Best Look categories.