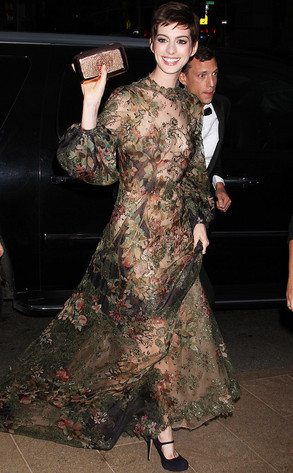 Dara Kushner/INFphoto.com
Happy birthday to our favorite princess, Catwoman and Fantine—Anne Hathaway!
The Princess Diaries, Dark Knight Rises and Les Misérables star is turning the big 3-0 today.
And the stunning actress had quite the 29th year, landing a coveted role in Les Mis and tying the knot with actor-jewelry designer Adam Shulman, among many other things.