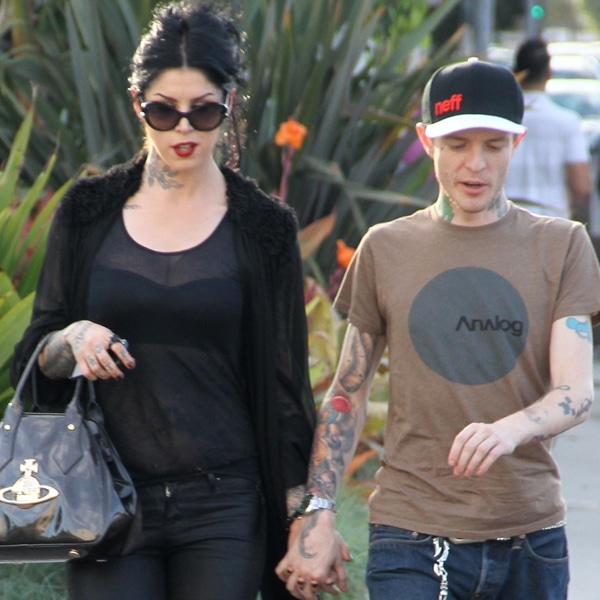 Zodiac / Splash News
Kat Von D is single, yet again.
The tattoo artist, best known for her fling with Sandra Bullock's ex-husband, Jesse James, took to her Twitter account to announce her most recent breakup, with boyfriend deejay Deadmau5.
Kat tweeted: "Man...Can't say I didn't give it my best." Following later with, "Man, I sure was wrong. But at least he made it a no-brainer to break that off. #lessonlearned."
And she didn't stop there. Kat tweeted again, "Now, we can get all of the "I told you so's" outta the way... And move on."
And as if it wasn't clear enough already, Kat later tweeted, flat out, "Clarification: Deadmau5 and I are no longer together."
And Deadmau5 didn't keep radio silence, either. 
The deejay, who's real name is Joel Zimmerman, took to his own Twitter account to share the news, revealing to followers: "Going to spend a little while screwing my head back on. i guess im not cut out for relationships right now. and that's all i really want to dwell on it right now. ill figure it out. no hard feelings."
He later gave more information, tweeting: "it happened too fast, i lost my balance and fell into a familiar dark place that im having difficulty with. she deserves someone stronger."
The DJ apparently got it all out of his system as he then tweeted his apparent final thought: "...and thats it for the personal stuff...on with our regularly scheduled deadmau5 crap."
Eek, looks like Kat didn't get the mouse after all!