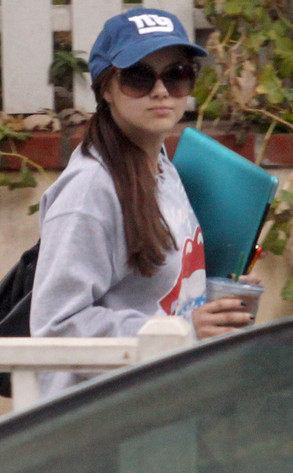 Matthew Symons/Coleman-Rayner
Ariel Winter's mother insists that her older daughter, Shanelle Gray, is the one who has ulterior motives when it comes to the 14-year-old Modern Family star.
In court documents filed yesterday in response to Gray's petition to become Ariel's permanent guardian, their mom, Chrisoula Workman, further denies all claims that she abused Ariel in any way and states that Shanelle is an aspiring actress who is hoping to use her sister "as a stepping stone" to get her foot in the door in Hollywood.
Among Gray's claims in the petition she filed Oct. 3 were that Workman had "sexualized" Ariel and berated the youngster about her weight and appearance.