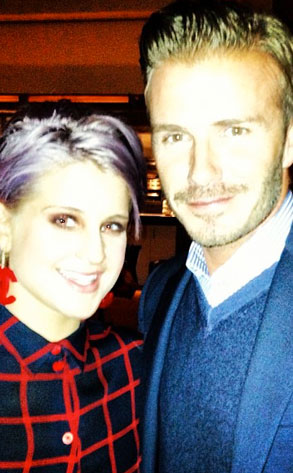 Instagram
It's not every day you run into a celebrity.
So we can only imagine what it's like when one star bumps into an equally famous face around town!
Just the other day, Amy Adams bumped into fellow Hollywood mom Elizabeth Berkley while the two were shopping at L.A.'s Grove mall.
And then there's Kelly Osbourne's recent run-in with David and Victoria Beckham at her brother Jack's 27th birthday dinner.
But they're not the only bold-faced names who've happened to collide.