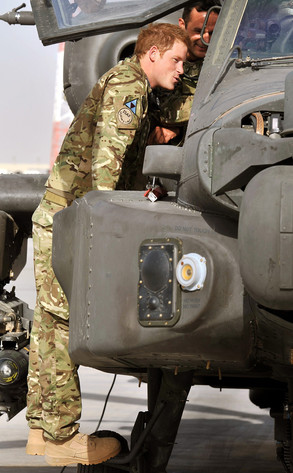 John Stillwell - Pool/Getty Images
So that's why Prince Harry hasn't been calling us!
Since deploying to Afghanistan in early September, the 28-year-old royal has called his father three times, Prince Charles revealed to Major Karl Reynolds (as excerpted by the Telegraph).
"[Charles] was talking about the Apache and what a lethal bit of kit they are—once the Taliban see, it they disappear," Reynolds said. "And he was also saying he had received calls from his son, he said he had phoned three times."