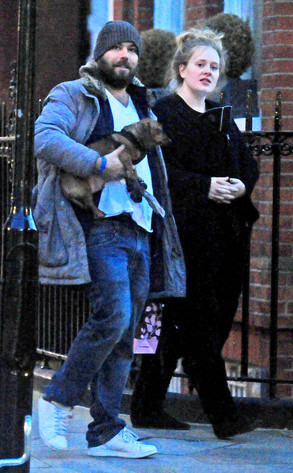 XPOSUREPHOTOS.COM
Adele is just full of surprises.
While you might think there isn't much about the singer's inner self that hasn't already been shared with fans courtesy of her deeply personal songs, well, one glimpse of the revelations from a new (unauthorized) biography, the practically titled Adele: The Biography, out this week, proves that theory wrong.
So what have we learned about the Brit belter? How about she had a brief foray into online dating, and harbors a reluctant royal crush on Prince Harry. And that's just for starters. Hey, those gingers have got to stick together.