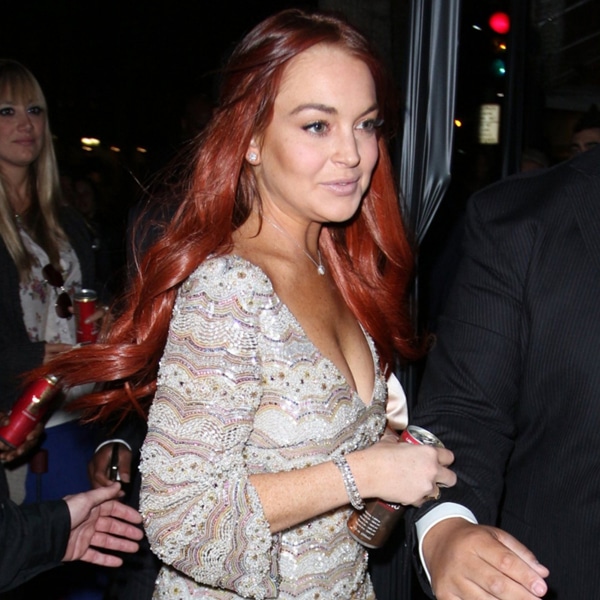 AKM-GSI
Just when we thought we'd get a little more insight into the chaotic life of Lindsay Lohan—darn. 
The highly anticipated interview with the troubled star and 20/20's Barbara Walters, which was supposed to air Nov. 16, will not be happening anymore, since LiLo has reportedly decided not to appear, a Lifetime rep confirmed to E! News.
So why did she pull the plug?
A source told E! News it was actually Lindsay's new publicity team who pulled the plug on the interview, not the Mean Girls starlet herself. ABC News said in a statement they were "disappointed" Lindsay cancelled the interview but "wish her well."
Sources previously told E! News that Walters went to the set of Liz & Dick during production, where Lindsay showed her some behind-the-scenes action and participated in some interviews. This would have been paired with a new, no-holds-barred interview that Lindsay was scheduled to do with Barbara, for a prime-time special.
The actress has recently become a client of Rogers & Cowan after her former publicist, Steve Honig, quit in late October. Honig, however, declined to elaborate on why he chose to leave his job, telling E! News, "I'm not discussing this out of respect for my client."
—Additional reporting by Baker Machado
(Originally published Nov. 8, 2012, at 9:57 p.m. PT)
Are you disappointed that the interview fell through? Let us know your thoughts in the comments.