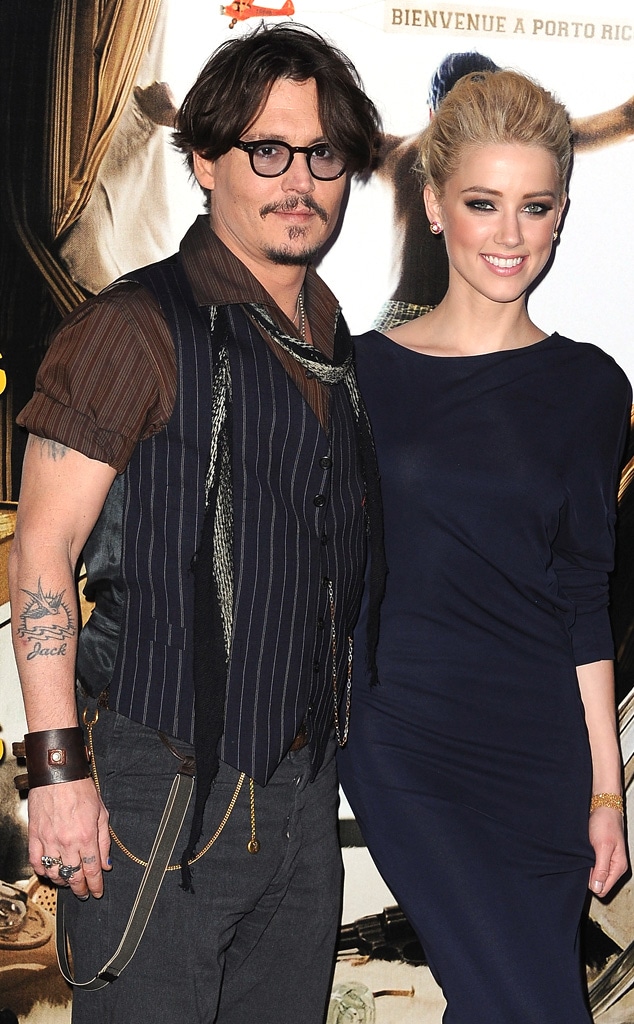 Pascal Le Segretain/Getty Images
At this point, Johnny Depp and Amber Heard are just two extremely pretty people who appeared to be enjoying each other's company out in Hollywood this week.
The Rum Diary costars spent a couple of "flirtatious but not overly touchy-feely" hours at AV Nightclub on Monday evening, a source tells E! News.
Neither actor's rep returned requests for comment on whether the tête-à-tête indicates that the two are more than friends, as was rumored earlier this year following Depp's split from longtime partner Vanessa Paradis.
A source tells us that staffers blocked off the entire outdoor patio for the famous pair, who had brought their own security with them.
But though their fellow clubgoers were relegated to partying indoors while Depp and Heard chatted at their private table over nonalcoholic beers, the source said that Depp was "super nice to everyone that came up to him."
Heard, whose last media-documented relationship was with female photographer Tasya Van Ree, played the heartthrob's love interest in The Rum Diary. Apparently they got on quite well, because Depp, who then got busy tearing up the wild West as Tonto in The Lone Ranger, later bought his leading lady her own horse.